21st - 22nd October 2021 | 100% Virtual Event
Explore Innovative Solutions and Latest Technologies That Support Artificial Lift.
Connect with 350+ industry leaders to discuss strategies and solutions that maximize production and operations.
The Artificial Lift Summit brings E&P Innovators, Service Providers and Independent Operators together to exchange ideas to advance technical knowledge in artificial lift applications for unconventional shale developments.
Take this opportunity to join E&P experts and explore the next generation of artificial lift technologies and techniques for use in the optimization of shale production in the current market.
Uncover the latest advances and strategies in latest market intelligence addressing artificial lift optimization
Network with E&P leaders and peers from global organizations.
Expand your knowledge and learn about opportunities in the artificial lift sector. 
Discover latest solutions and emerging trends from reputable energy companies.
AMONG OUR CONFIRMED SPEAKERS
Meet Our Speakers
Blake Burnette
CTO at IOTeq
John D MacKay
VP Commercial and Sales at Well Innovation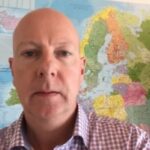 Øyvind Karlsen
Chief Technology Officer (CTO), Bondura Technology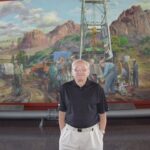 Humberto Leniek
Owner at CTLift Systems LLC
Magdalena Palka
Accounting and Grant Administration at Akinê Inc.
Wesley McDaniel
Rockies Area Operations & Sales Manager at Liberty Lift Solutions LLC
Hichem Mansour
CEO at Innovative Production Services (IPS)
Christopher A. Hart
Founder of Hart Solutions LLC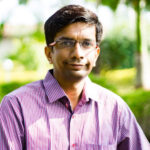 Jinen Vora
Senior Manager - Production, leading the Artificial Lift division in Reliance Industries Limited
Dermot Lyons
President at DV8 Energy Inc
Joe Navar
President & Founder at Mesquite Technologies LLC
Krzysztof (Kris) Palka
Founder and CEO of Akinê Inc.
OUR CONFERENCE PROGRAM IS BASED ON
AFL2021 Program Key Topics
Share your insights and expertise, technical innovations and accomplishments at Artificial Lift Summit by submitting a paper proposal for consideration
Exhibition & Sponsorship Opportunities!
We offer a tailored sponsorship or exhibitor package providing a cost-effective path to helping you get your message out to existing or new target clients.
Join 350+ industry and technology innovators for 2 days of learning, development and networking.
Submit your details and one of our delegate support team members will be in touch within 24 hours.
We're committed to your privacy. Petroleum Trade Network uses the information you provide to us to contact you about upcoming and future events. You may unsubscribe from these communications at any time. We do not pass your details on to any 3rd parties. For more information, check out our Privacy Policy.
© 2021, Petroleum Trade Network. All rights reserved.